About Us
Manufacturer of Stainless Steel Products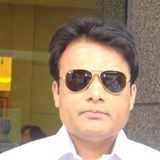 Rohit Jain
Rishabh Metals
Established in the year 2003 as manufacturer of Stainless Steel products based at Jodhpur, Rajasthan. Now a well known name in western Rajasthan in stainless steel fabrication and Imported Stainless Steel Security Doors. The wide ranges of stainless steel products are Stainless Steel Hotel Kitchen, Stainless Steel Doors, Main Gates, and Railings, Hotel kitchen Equipments, Hospital Equipments, and Catering Equipments. We have immense capability to meet client's needs elegantly, and most importantly "We never compromise with our Quality".
Latest and most recent machineries are used in manufacturing of these products under the special observation of experts. We commit the premium quality services to the clients and accomplish it with maximum determination. Hence, it helped us to create the decent and most respectable place in the mind of customers as well as in the market. We want to continue our business honestly with transparent business policies and ethical business strategies.
Quality is the hub of all our activities and it is the primly focused issue and extreme care has been taken regarding it. Our aim is to give the desired value to clients' money and make our services perfect enough to give them more satisfaction what they actually expect from us. Customers specification are noticed through conducting surveys and then given due consideration at the time of manufacturing.
Squad of trained and experienced professionals supports us in manufacturing quality services and products. They are hired after judging their skills on numerous parameters. Many trained designers, technicians and quality inspectors are involved in making the world class services. Special training is imparted to broaden their knowledge and enhance their skills and make them more perfect in their domain.
We have become more efficient and capable of understanding the consumers need in appropriate manner. Owing to quality, our goodwill is prevailing in the market at rapid rate making us more popular and demanding. Our services are featured with unique attributes making them more appropriate and up-to-the mark satisfying clients' need to the utmost level.